I have some of the greatest friends in the world :-) I went to get the mail today and there was a package from a friend of mine in Arizona. She had taken up donations from amongst my other friends from all over the country to send me, amongst other things, a bracelet commemorating the baby that we lost. The pictures truly don't do justice to how beautiful this bracelet is :-)
This charm has a rose on one side, and the word LIFE on the other, along with an amethyst colored crystal, symbolizing the month during which my child's life began...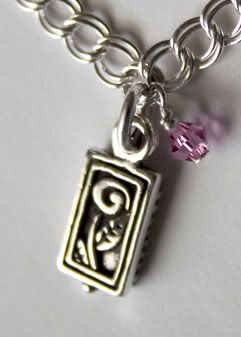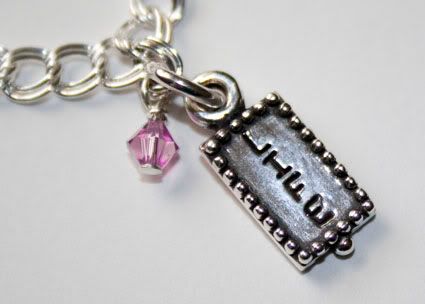 This charm is a butterfly, with an aquamarine colored crystal, symbolizing the month that our baby passed away, and was able to fly away like a carefree, beautiful butterfly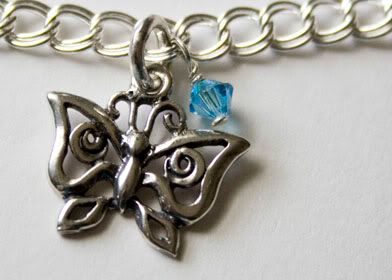 And this charm simply says Wish, and has a topaz colored crystal, symbolizing the month that we had wished and hoped to hold our baby in our arms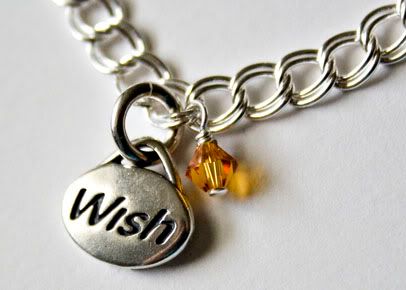 And this charm has two little baby feet in a heart, symbolizing how my baby will always be in my heart... There is also a single teardrop, representing the millions of tears we have shed over the loss of our child.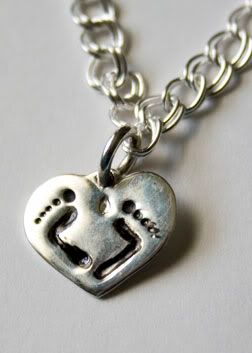 And this charm symbolizes pregnancy and fertility, and has a moonstone (traditionally associated with promoting love and fertility), for when we are ready to try again.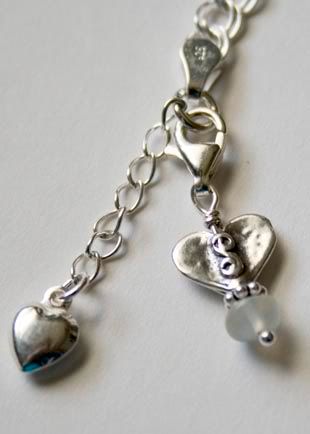 If anyone reading this is interested in purchasing their own custom rememberance bracelet for themselves or for a gift, please visit
http://www.myforeverchild.com